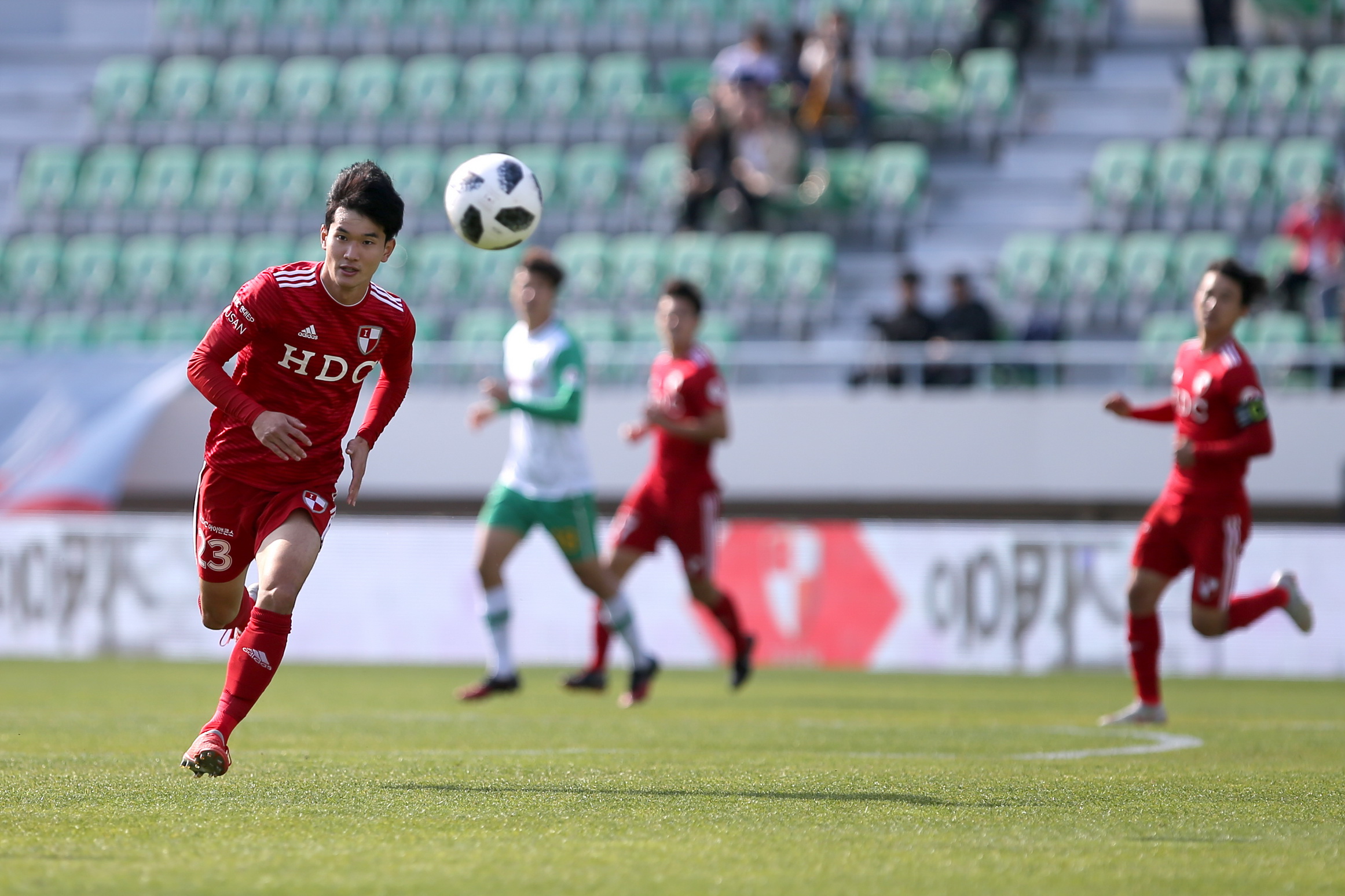 Busan IPark look set for the K League 2 playoffs after they could only manage a 0-0 draw against struggling Ansan Greeners at the Gudeok Stadium on Sunday.

After four successive wins, Busan went into Sunday's game knowing that if they were to win their remaining three games of the season, they would be promoted to the K League 1. However, a poor performance in front of a season high crowd of 5,064, including a sizeable expat contingent on Busan's International Day, means Busan must now beat Gwangju next week and rely on Seongnam failing to defeat Suwon if they are to progress to a winner takes all clash against Seongnam.
Busan made two changes from the team that beat Daejeon last week. Reverting back to a 3-5-2 formation, Lee Jong-min (17) and Han Ji-ho (22) dropped to the bench, allowing Kim Chi-woo (7) and top scorer Ko Kyung-min (19) to return to the starting line-up.
In a quiet first half, the best chance fell to Kim Moon-hwan (33) but after exchanging passes with Ko Kyung-min (19), Kim could only flash his shot wide after a long sprint.
The second half saw slightly more goal-mouth action but still very few chances of note. Ansan's best chance of the game came from a corner but Busan goalkeeper Koo Sang-min (21) made a good save from a Park Jun-hee volley. At the other end of the pitch, Busan's best moment fell again to Kim Moon-hwan (33), but after a Romulo (10) through ball found the winger, his shot was saved by the feet of Ansan 'keeper Lee Hee-seong.
Ansan Greeners continued to defend well throughout the second half, limiting a frustrated Busan to very few chances. The draw leaves Busan in third place, with Busan's last home game of the regular season against Gwangju FC at the Gudeok Stadium on Sunday 4th November at 2pm. Tickets are 10,000.